High-quality rice. Natural water. And the people.
Traditional method of brewing sake in Niigata.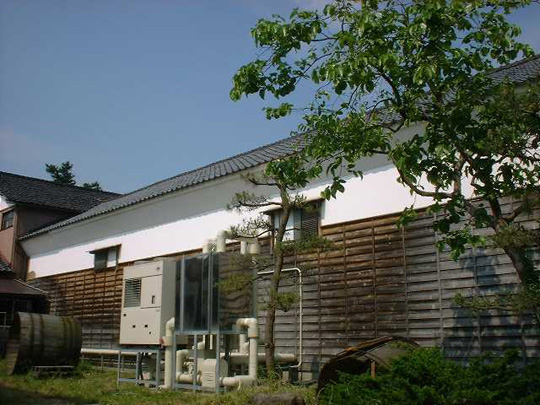 About Us
Shiokawa brewery is a sake brewer who protects the traditional method of brewing sake.
Our sake is, smooth, full flavored but mellow and balanced. We are making sake in Niigata, a small town endowed with a wonderful climate, since 100 years ago. Our pride is using natural underground water fowing from Kakuda mountains, aind high-quality rice of Japan.
And our most important resource is people, the brewery workers whose experience and know-how is vital. We continue to hand-crafted brewing techniques that combine the best of nature's bounty with our own expertise and experience.
Hand-crafted brewing techniques.
And new ways to production of sake. We always seek depth of flavour. Though cumulative knowledge and experience of hand-crafted brewing techniques is vital at every stage, we are not bound only by tradition. We make sure that our sake is kept at quality during sakekeeping. Our partnership with local farmaers ensures provision of new taste of sake. We always pursue new expression styles of sake. We are committed to finding new ways to improve production of our sake.

We work on development of new sake and the local production in foreign countries positively to have people of the world feel friendly feeling for Jizake.
A 5-minute walk from JR Echigo Line Uchino Station