World Sake
Cowboy Yamahai
Cowboy Yamahai Tender
Fisherman Sokujo
Fisherman Sokujo deep
SHISUI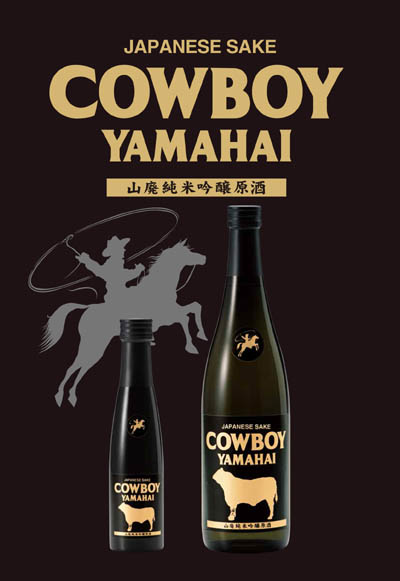 720ml
300ml
180ml
Sake for meat dishes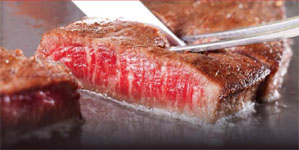 Cowboy Yamahai was released as a symbol of the American Spirit. Cowboy Yamahai complements meat because it has a tinge of acidity that is rare in conventional sakes and it has a slightly high alcohol level that cleanses the palate of meat fat. Yamahai also complements meat because of its soft refreshing taste that adjusts and balances well with steaks. It has a gorgeous, fruity fragrance and when served slightly chilled and on the rocks it is very refreshing and revives you when are feeling dry, tired, or hot. Yamahai can also be enjoyed with slices of lemon or lime, and a dash of soda will enhance its subtle taste.
Introduction of Cowboy Yamahai in the U.S.A.
Mr. Beau Timken handling alcoholic beverages in the U.S.A. is the owner of True Sake, said to be the first store in the U.S.A specializing in sake. Cowboy Yamahai perfectly matches meat dishes and is the pioneer in the American market. Angus beef is proud to have a 40% share of the American meat market and the silhouette of an Angus cow on the Cowboy Yamahai label helps customers associate this sake with delicious beef dishes. This sake will introduce, widen, and create more demand for sake in steak houses where previously it wasn't drunk.
The hot summer is Lime Rock refreshingly

Unique taste of Cowboy Yamahai and the refreshment of the lime.Taste of the highly-concentrated liquor insists even in the rocks.